what we offer
Brand New Cell Phone
7 Days, 14 Days Stock
Service Center
Repair for Carriers
Cell Phone Parts
Sales & Services

Business Opportunities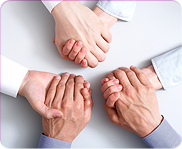 About Us
A-1 Wireless Inc. is focused on wholesale and distribution of cell phones all over the globe to wholesalers, retailers, and other distributors with North & South America, and the Far East being our main market. We strive to achieve excellence in sales and marketing performance, customer service, and wholesale innovation. By continuously refining our distribution solutions, we are able to identify and acquire new sales channels, monitor changes in the industry and create compelling market place opportunities for our valued customers.
A-1 Wireless Inc. consistently provides customers with unique opportunities for maximizing their sales and for strengthening business relationships; therefore, A-1 Wireless Inc. aspires to be your business partner.
We have a great selection of inventory every day to satisfy our customer's needs, please give us a call and let one of our sales executive help you grow your business with put top of the line customer satisfaction.
We know how to appreciate our clients and improve our services.
Business Model:
A-1 Wireless Inc is the leader in the Communications equipment market for the Returns management Solution. We have customs build software call www.findmycell.com where we have point to point tracking and 100% info to the phones in the system with our software we know each point is done on the phone and how many hands the phone went too.